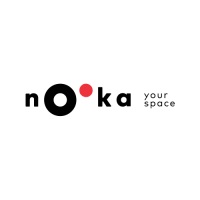 Nooka Space
---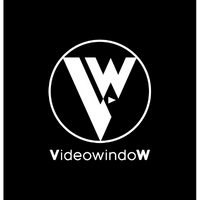 Videowindow [New York; London; Hong Kong; Singapore; Sydney]
---
"The world's first always-on video conferencing portal"

We believe deeply in human connection. Video Window's purpose is to create an extension of physical space to ensure workers feel more connected with each other - as if they were sharing the same space. Ultimately our goal is to help teams achieve their highest level of success possible. Transforming how people collaborate and communicate and the relationships they form.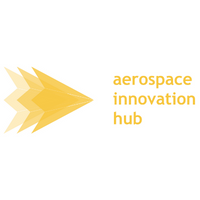 Aerospace Innovation Hub
---
The Aerospace Innovation Hub @TU Delft is a community of aerospace related startups, academics, students, corporates, and industry professionals. Our mission is to accelerate content driven innovation in a community by facilitating the early...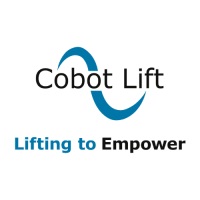 Cobot Lift
---
"Collaborative Robot system handling up to 45 KG"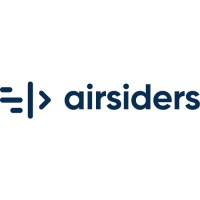 Airsiders
---
"Offer your passengers more connectivity & comfort as they explore the world"

Airsiders is a travel-tech company providing modern interlining and digital passenger experience solutions for airports and airlines.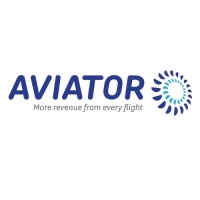 Aviator by Maxamation
---
"Airline Revenue Management can make the difference between airline profit and loss. But trying to manually optimise revenue for all the thousands of flights, segments and classes held in your PSS just isn't possible. There are never enough hours in a day and relying on spreadsheets and intuition is no match for software and automation. Aviator's automated system ensures that all future departures are optimally set up and managed to maximise revenues."
Avtrasoft
---
Avtra [Limited] is one of the world's leading providers in technology solutions for the aviation and tourism sectors, delivering end-to-end software solutions for airlines, airports and travel agents. Avtra has embraced developments in technology to enable...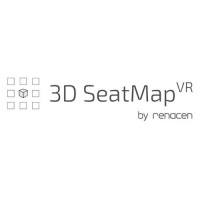 3D SeatMapVR [Spain]
---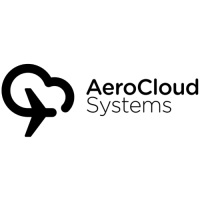 AeroCloud [USA; Wilmington, DE, and FL; UK]
---
"..intelligent airport management platform"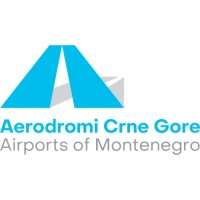 Airports of Montenegro
---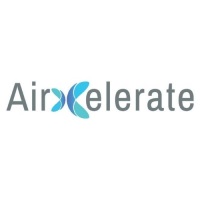 Airxelerate GmbH
---
Airxelerate GmbH, headquartered in Berlin, providing innovative solutions to airlines and touristic enterprises to directly connect customers and partners, reduce costs, optimize time-to-market and improve quality by becoming lean and agile with an...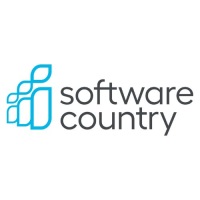 Software Country is a technology company focused on providing software development services to clients worldwide. Our tech knowledge coupled with our deep industry expertise is what allows us to create effective high-quality solutions.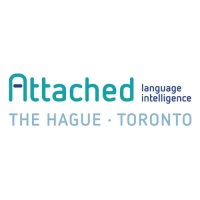 Attached Language Intelligence
---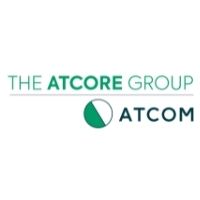 Atcore Group
---
avibright
---
"avibright is a Strategic Business Unit of iteam S.A., dedicated to the development of software solutions for airlines, since 2012"

ENDYSIS - Uniforms Management System: At a Glance
Founded in 2012 in Greece, aviBright (avibright.com) is a Strategic Business Unit (SBU) of iteam S.A., offering unique Value-for-Money software solutions for airlines.Our introduction to the fascinating industry of aviation started when we were...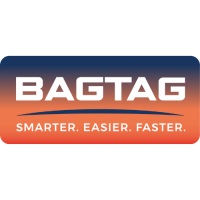 BAGTAG
---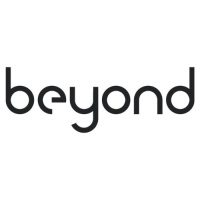 Beyond is a boutique technology house with years of experience in the travel industry. Their data-driven products and services are based on a deep understanding of millions of passengers, analysis of their predicted behaviour, and digital expertise...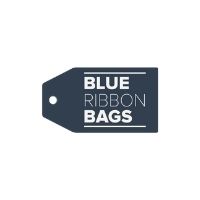 Blue Ribbon Bags
---
Calrom is a powerhouse of software development with a proven record of delivering innovative digital solutions to complex business challenges within the travel and airline industry. Our systems are used by some of the world's largest and most...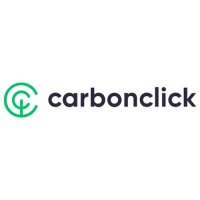 CarbonClick was created to make climate action simple. Our founders were some of the first people to co-create a carbon offsetting programme in aviation, for a major international airline. CarbonClick works with over a 1000 brands, including...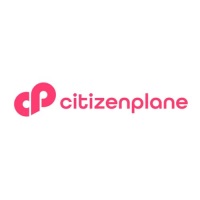 CitizenPlane SAS
---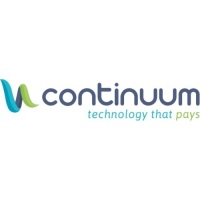 Continuum Commerce Solutions
---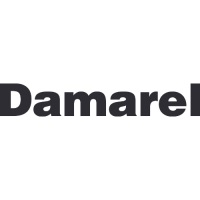 Damarel
---
Damarel's solutions help Airlines, Airports and Ground Handlers automate and optimize their business. From DCS and Common Use through to turn management, service capture and billing, we help reduce costs and improve operations. Need...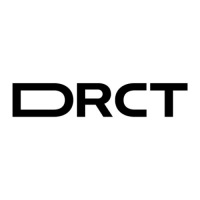 DRCT
---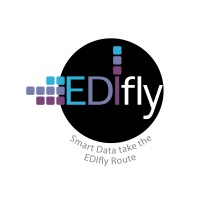 EDIfly is the signature tool of Innovative Software SARL for integrated messaging in Aviation & Logistics independent from legacy networks (SITA, ARINC, etc.) since 2010. It's unique transmission technology allows airlines, ground...
Eezeetags b.v.
---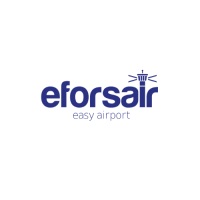 EFORSAIR
---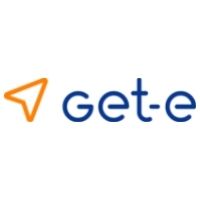 Get-e
---
GoQuo
---
The Green Taxi System reduces aircraft fuel consumption and carbon emissions during ground operations by allowing aircraft to taxi without using their main jet engines. Electric motors located on the landing gear wheels powered by the existing...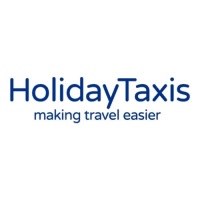 HolidayTaxis Group
---
"HolidayTaxis is a worldwide transport service, offering you airport to city and resort transfers in over 21,000 destinations in over 150 countries around the world."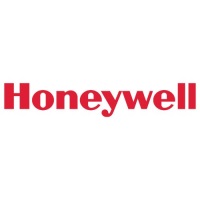 Honeywell
---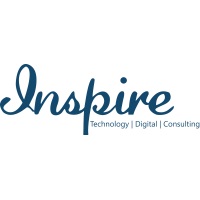 Inspire
---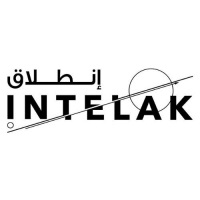 Led by the Emirates Group, Dubai's Department of Economy and Tourism (DET), Accenture, Amadeus and Microsoft, Intelak is a start-up tech hub based in Dubai that launches, nurtures, and scales start-ups that support Dubai's position as a leader in...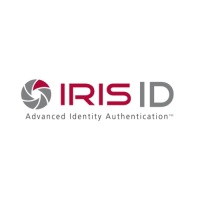 Iris ID
---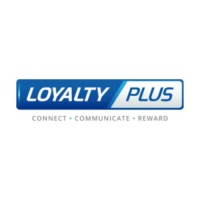 LoyaltyPlus
---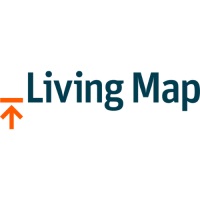 Living Map
---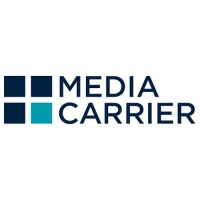 Media Carrier GmbH
---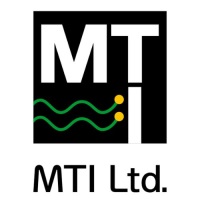 MTI Ltd.'s mission is to bring greater convenience and fulfillment to our customers' everyday lives and work as their partners. To continue to be a source of attractive services, we have integrated capabilities covering...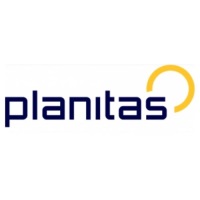 planitas
---
Pledg provides instant white label financing solutions enabling you to increase your conversion rate and purchase frequency whilst strengthening your brand loyalty. Pledg's solutions are omnichannel, easy to integrate and have exceptional...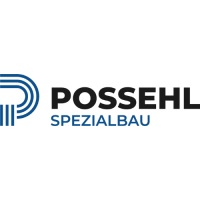 POSSEHL Spezialbau GmbH
---
>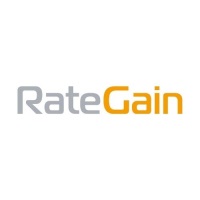 RateGain Technologies Limited
---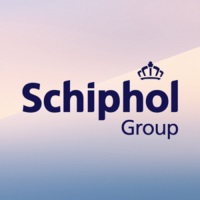 Royal Schiphol Group
---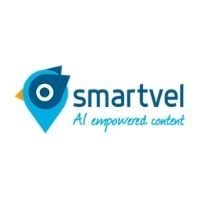 Smartvel
---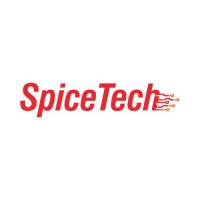 SpiceJet Limited
---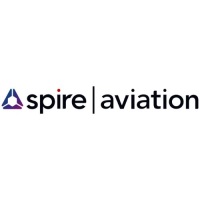 Spire Aviation
---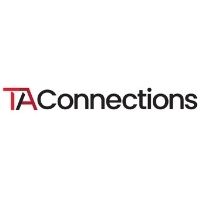 TA Connections
---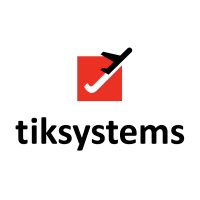 Tik Systems
---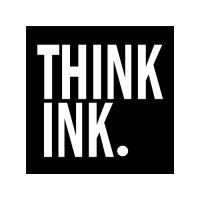 ThinkInk
---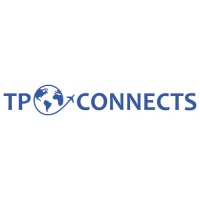 TP Connects
---
Our range of IATA-certified solutions enable airlines, travel sellers and all other players in the industry value-chain capitalise on the revolutionary benefits offered by the New Distribution Capability (NDC) platform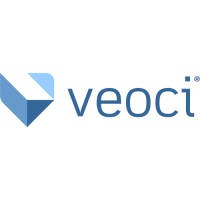 Veoci
---
Whether you're planning ahead, going about business as usual, or sounding the alarm, Veoci's no-code software helps you stay in control.

Veoci leads the way in crisis management, emergency response, and business continuity software - configured to how your teams and organization work.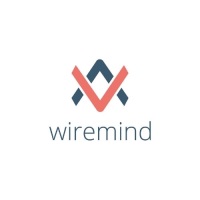 Wiremind
---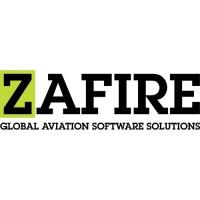 Zafire Aviation
---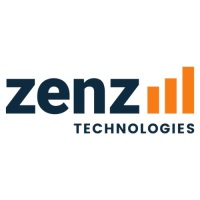 Zenz Technologies BV
---
Zenz Technologies helps companies make better decisions. With a focus on airline revenue management and commercial decision making, our solution provides actionable insights into your relevant data. With decades of experience in the airline revenue...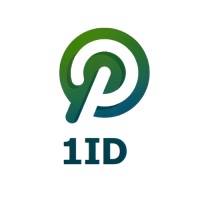 1id
---
1ID is accelerator funded Travel Tech startup specialized in touchless immigration and security clearance solutions that use Blockchain technology to provide digital passports for travelers and real-time Arrival and Departure Control Dashboards for...
---
Few '1id' references (1id.com; 1id.to; 1idgroup.com; 1id.one; www.oneidentity.com/;)

IATA: One ID - "One ID introduces an opportunity for the passenger to further streamline their journey with a document-free process based on identity management and biometric recognition. Passengers will be able to identify themselves at each airport touchpoint through a simple biometric recognition. The objective is to achieve a truly interoperable system coordination between airports, airlines and governments."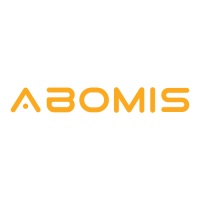 Abomis Innovations Inc
---
Our team understands the impact of loss of access to DCS in the middle of the check-in process, and can help you at that moment.ABOMIS Innovations is a start-up aviation software developer, who provides solutions for disruptions in DCS, Weight...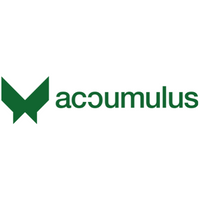 Accumulus
---
"Make Your Airline Smarter and Greener with Waypoint AI"
Accumulus (previously Speed Managed)is a Singapore-based company that aims to help air transport operators achieve next-generation sustainable operations. Airlines need to bridge data and technology gaps in order to effectively harness operations big data to reduce...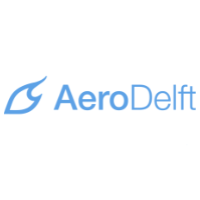 AeroDelft
---
"The first aircraft took to the skies just over 100 years ago. Now, over 23,000 aircraft carry more than 4 billion passengers around the world every year. But bringing the world closer together has come at a cost.

AeroDelft is a TU Delft student team with one mission: prove that emission-free aviation is possible by developing the world's first manned liquid hydrogen-powered aircraft."
AeroDelft is an interdisciplinary student team of more than 50 university students, with a mission to prove and promote liquid hydrogen as an alternative to conventional fuels in aviation. To realize this mission, we are designing and manufacturing...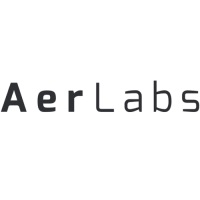 AerLabs [Rotterdam, Netherlands]
---
Who we areWe are Aerospace & Software Engineers who use our expertise to develop software products for aircraft noise and air traffic operations Our GoalTo provide cutting edge, cloud based software solutions to the aviation industry that...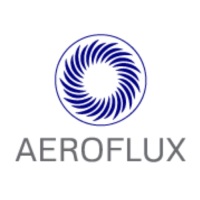 Aeroflux
---
Aeroflux is an aerospace startup developing magnetic aircraft brakes that provide frictionless and virtually wear-free braking on business, commuter, and commercial aircraft. By eliminating wear, Aeroflux brakes will not need to be replaced for the...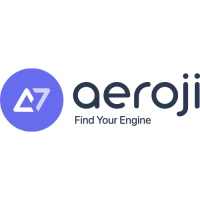 Aeroji
---
"Aeroji: Your platform for efficient aircraft engine trading and fast networking."
Aeroji is a team of young professionals from the aviation business as well as from the digital services industry. We create a cloud-based platform to connect all aircraft engine aftermarket stakeholders and provide a marketplace with an integrated...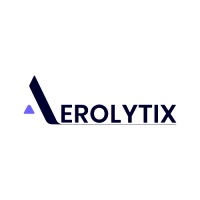 Aerolytix
---
" AEROLYTIX GIVES OPERATORS THE RIGHT INFORMATION AT THE RIGHT TIME

Operators derive little benefit from data when it comes to real time cost management. Operators' future competitiveness depends not only on having data, but using it efficiently and in real time."
Aerolytix is a new generation aviation software that enables charter and commercial operators to improve real time decision-making accuracy, profitability, cost management and client conversion. Our offer addresses two critical challenges: For...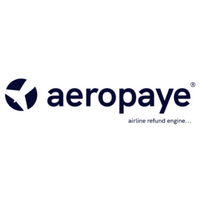 Aeropaye
---
"Process your refund claims on the Aeropaye refund engine within seconds of delayed or cancelled flight."
Aeropaye is developing an autonomous smart flight refund engine for airlines, travel agents, travel management companies and passengers on delayed or cancelled flights, integrating Blockchain distributed ledger technology, smart contract components...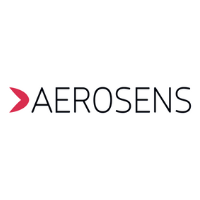 Aerosens [USA; FL]
---
"IoT solutions for aviation industry"
Throughout the history of business, people use data to make more informed decisions. Digitalization is key to the future success of any industry. Our goal at AEROSENS is to develop technology solutions making the aviation industry more...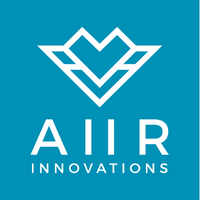 Aiir Innovations B.V.
---
"Amsterdam based aviation startup, Aiir Innovations provides AI software for the inspections of jet engines. Working closely with airlines like KLM, Aiirs software helps improve inspection quality and efficiency. The cloud-based software works...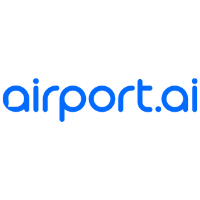 Airbot Technology Limited [will go live in under 2 months]
---
Airport AI is the world's leading customer service platform for the airport industry. Start using automation and Artificial Intelligence to improve your airport's passenger experience while reducing customer service costs.
Airevo [UK]
---
Airevo has been set up to transform airlines Commercial, Sales and Distribution environments through intelligent use of AI.
We are building a range of modular AI-driven solutions that will directly impact on profitability. The first is focused on...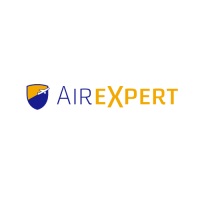 AireXpert
---
"AireXpert optimizes aircraft maintenance operations with real-time collaboration, event-driven data, and a single source of truth for technical, engineering, and management teams."
AireXpert develops and manages the software and global infrastructure behind the Technical Operations Crew Network, a real-time collaboration platform that airlines rely to ensure the integrity of daily maintenance operations. The seamlessly...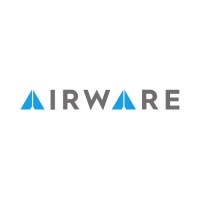 Airware
---
"Leveraging the latest smartphone technologies to deliver a simple and smart airport experience."
Experience the passenger journey of the future with our simple yet powerful software component for airline mobile apps. See how this enables passengers to use their smartphones to interact with our low-cost airport devices to weigh and tag...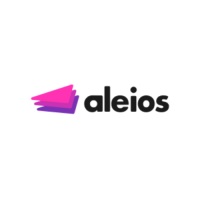 Aleios
---
"We help startups disrupt and large organisations to remain competitive using the best of Cloud-Native, Serverless. Experts in delivery of highly scalable systems we connect people, liberate data and create innovation through technology."
We help startups disrupt and large organisations to remain competitive using the best of Cloud-Native, Serverless. Building highly scalable systems we connect people, liberate data and create innovation through technology.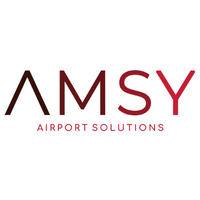 Amsy
---
AMSY is a SaaS software solution for airports developed by the Belgian software company Squarebracket.
It connects all airport operating systems and provides a 360° overview of all processes and flight-related data, in a real-time environment. AMSY ...
Amygda Labs
---
Amygda removes surprises from industrial operations by alerting asset operators to known and unknown incidents likely to occur on high-value assets. The startup is focussing on reducing unnecessary maintenance and increasing the reliability and...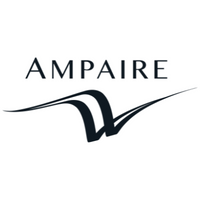 Ampaire
---
"The easy way to connect all airport operating systems and provide a 360° overview of all processes and flight-related data, in a real-time environment. AMSY optimises and simplifies dataflows at airports and delivers spectacular improvements to the operational efficiency of an airport."
Ampaire is making travel safe, clean, quiet, and affordable by upgrading existing aircraft to hybrid-electric power.
Ampaire has scored a series of industry firsts since the 2019 maiden flight of its Electric EEL testbed, including the longest...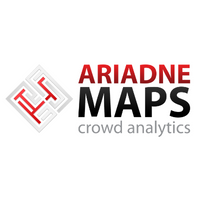 Ariadne Maps
---
Ariadne covers the holistic journey of passengers, from the first step till the flight in the airports. Our plug-and-play technology anonymously and precisely tracks passenger flow, without application, network connection or cameras.Ariadne counts...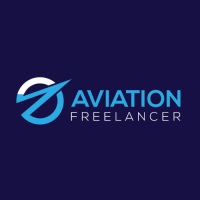 Aviation Freelancer
---
Aviation Freelancer is a specialist Aviation & Aerospace recruitment consultancy. We support some of the leading names in Aviation & Aerospace with their ad-hoc, contract and permanent staffing requirements. We were founded by experienced...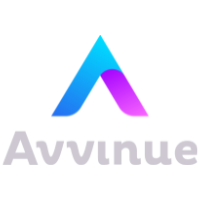 Avvinue, Inc.
---
More than 4M people travel with their pets per year, and airlines are missing out on millions of potential ancillary revenue. Avvinue, a venture-backed startup has launched the airline Pet Reservation System (PRS) offers airlines a competitive...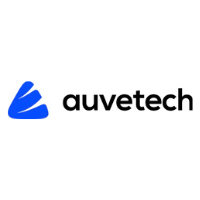 Auve Tech
---
Developing lightweight and compact SAE Level-4 autonomous shuttles Auve Tech is offering a full-scope service that entails autonomous vehicles, their integration into various environments and fleet management. The service is focused on passenger...
Autoura
---
Autoura is a digital experience platform for real world experiences. We operate branded robotaxi & micromobility experiences. Robotaxis are mostly available in the US however European cities will have robotaxis in the coming years.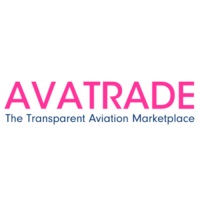 Avatrade Marketplace, Inc
---
https://www.avatrade.com/?tag=167055 - not the same!!
Avatrade is the transparent marketplace to buy and sell aircraft parts.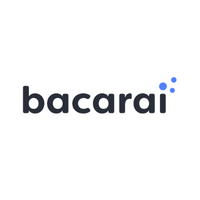 Bacarai
---
Bacarai operates the world's first online marketplace for group airfare, offering group customers an entirely digital experience, from shopping, to securing seats with a deposit, and managing the entire life cycle of the group trip...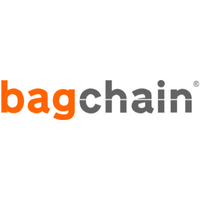 Bagchain
---
bagchain is a travel communication platform and leading mobile baggage check-in provider. Check-in baggage remotely, anywhere, any place, anytime using bagchain's' eco-system bagchain cloud. With direct secure Wi-Fi, 3G/4G connections to the...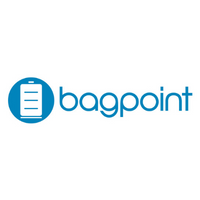 Bagpoint
---
Bagpoint is a Bagage-as-a-Service platform which provides Remote Bag check-in and drop off services for airline passengers. The services benefit airlines, airports and their passengers with operational excellence, customer experience (less...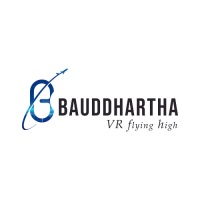 Bauddhartha Technologies
---
"Redefining Aviation Training using Innovative and Immersive XR- Technologies"
We leverage next-generation technologies to provide world-class virtual and augmented reality immersive experiences that are at once intuitive and data-rich, and which put the human user at the center of design. Our product portfolio includes...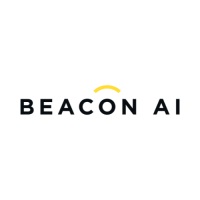 Beacon AI
---
Beacon AI is an aviation startup located in the San Francisco Bay Area made up of experts in aviation, AI and robotics software engineering. We are building an AI Assistant aerospace platform to significantly improve operational efficiency and...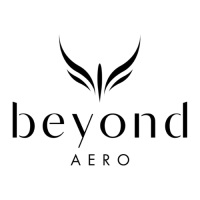 Beyond Aero
---
Beyond Aero is designing the first zero emission private aircraft (6 to 9 passengers), designed for hydrogen propulsion, flying 1000 miles in range to reach the European market. Although commercial operations are still in early stages, they have...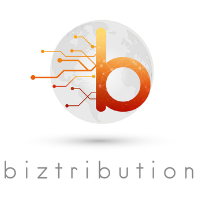 Biztribution
---
biztribution is a deep tech game changer aiming at disrupting the current airy travel distribution.
We reinvent the industry by creating a new revolutionary Blockchain-based fully decentralized distribution model for the air travel ecosystem...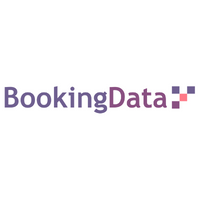 bookingdata.io
---
BookingData enables hotels to make closed offers to airline travellers (currently confirmed: Lufthansa group, Eurowings and SunExpress). Hotels are receiving all the bookings made by the airlines and can select the profiles it wants to make offers...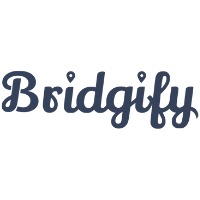 Bridgify
---
Bridgify provides smart, scalable & holistic cross-selling solutions that empower travel brands to unlock new revenue streams and capitalize on the third largest travel segment after flights & hotels – in destination activities. Bridgify...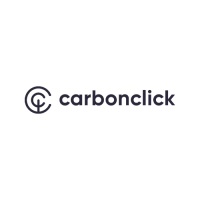 CarbonClick
---
​​​​​​​CarbonClick was created to make climate action simple. Our founders were some of the first people to co-create a carbon offsetting programme in aviation, for a major international airline. CarbonClick works with over a 1000 brands, including...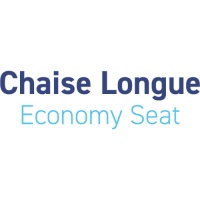 Chaise Longue Economy Seat
---
The Chaise Longue Economy Seat aims to implement a new age of travel presented by COVID-19. With greater comfort, sustainable seats, and more customer satisfaction, the Chaise Longue is the economy class seat of the future. The uniqueness of our...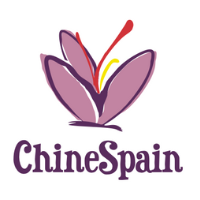 Chinespain
---
"Exclusive experiences for Chinese Tourism"
Airports are the first point of contact with Chinese passengers, but your business has limited time to interact with them, reducing their spend. That's why Hi china is the airport beyond the terminal; a new digital channel that transforms airports...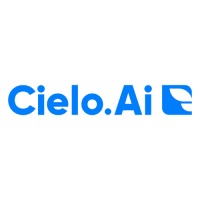 Cielo.ai [Can't find website]
---
Cielo.Ai is the world's first pay-tech solution for omnichannel communications. Our technology helps airlines monetize their customer service experience based on access, quality, and speed. The process is seamless for end-users, turning pain...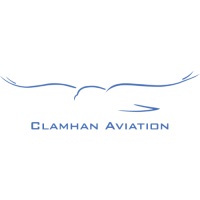 Clamhan Aviation
---
"The new player on Electric General Aviation. Making flying more sustainable and affordable."
Clamhan Aviation B.V. was founded in 2020 by Roland de Blieck and Frank van Veghel. Their shared passion for flying and innovations in the field of technology and the environment led to the initiative to develop and build an eAircraft. In doing...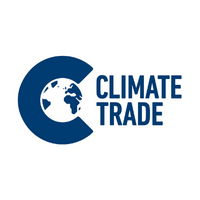 Climate Trade [2017]
---
"All our projects are verified so you can achieve certified emissions reduction. Our marketplace allows you to manage the carbon offsetting activities of your company in the most cost-effective way."
ClimateTrade is a blockchain-based climate marketplace facilitating carbon offsetting and decentralized climate finance. On the ClimateTrade platform, companies looking to offset their carbon footprint get direct access to climate-regenerative...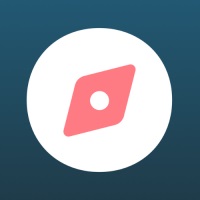 Cmon [website coming soon...]
---
We sell airline tickets, as many others do. What we do differently is that we enable a two-way relationship between travellers and airlines. And why? Because in this way we can increase the demand for travel, thanks to our matching engine, which...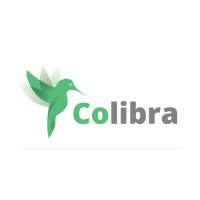 Colibra
---
Headquartered in Sofia, Bulgaria, Colibra develops solutions that boost air travel amid uncertain travel times. The award winning "Fly now. Pay if Okay" travel booking app empowers passengers to book risk-free travel products without bearing...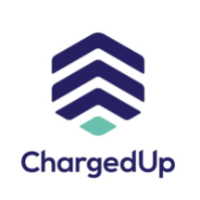 ChargedUp
---
"...we're upgrading the ChargedUp network to bring you and your customers the best phone charging solution on the market, get yours free now"
ChargedUp is the UK's largest out-of-home phone charging network, providing power to users on-the-go so that they're never left with a dead battery.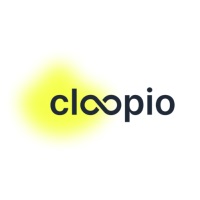 Cloopio
---
"Book the perfect offsite experience for your team"
cloopio makes offsite planning easy by streamlining the offsite booking experience. The digital platform offers a curated portfolio of offsite accommodations, relevant add-on services like catering and meeting facilities, and inspiration for team...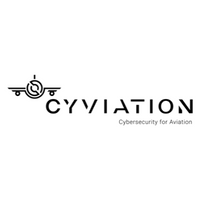 CyViation
---
CyViation delivers proactive intelligence and monitoring solutions that prevent cyber threats for commercial airlines and private jets, with a key focus on aircraft communication vulnerabilities in the air and on the ground. The company leverages...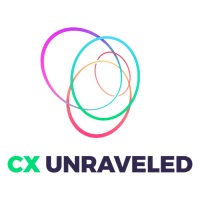 CX Unraveled
---
CX Unraveled is a hands on Customer Experience agency based in the Netherlands, founded by two former KLM Customer Experience Directors. We want to help our customers unravel Customer Experience (CX) in theory, tools and their personal context so...
DuaLeap
---
"Making data Accessible"
Technology startup bridging gaps in the aviation industry through ClearBox, a truly connected aircraft solution to stream raw telemetry data, audio and video from the aircraft, streaming throughout all flight phases at lower costs to improve...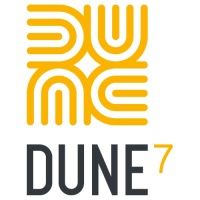 Dune7
---
Dune7 is a digital strategy and brand marketing agency, taking an organic approach to growing travel and tech brands. The core of our offering is built at the junction of SEO, content, and brand, and designed to give companies a solid foundation on...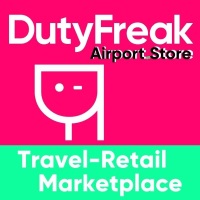 DutyFreak GmbH
---
DutyFreak helps Travelers and Airport-Stores to get together at one place, in DutyFreak App! Travelers explore available offers, to buy even before arriving the airport. All this at one place in DutyFreak Marketplace App. Airport Stores in...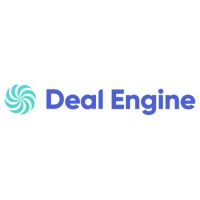 Deal Engine Inc
---
Deal Engine builds software to automate airline ticket refunds and changes. Our solutions leverage AI and APIs to eliminate manual processes – immediately reducing costs, increasing speed, and improving customer experience for our clients and their...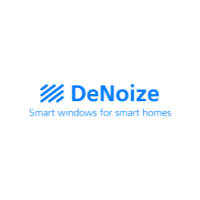 DeNoize
---
Noise is frequently cited as one of the biggest problems in city life. People living near airports and busy roads complain that they can never relax because of the intrusive sounds. Their experiences are reflected in higher levels of...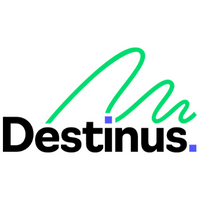 Destinus
---
Destinus is a European aerospace company headquartered in Switzerland developing hydrogen-powered airplanes and associated infrastructure to get to any continent on Earth in the fastest way possible. Travelling above the speed of sound, these...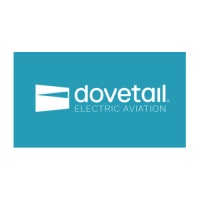 Dovetail
---
Dovetail Electric Aviation's vision is to lead the regional and general aviation industry into an exciting new, sustainable era by enabling aviation operators to fly commercially viable regional routes in nil emission, electric powered aircraft. ...
Dynaxion
---
Dynaxion develops a security scanning system to identify explosives, drugs and other threat or illegal materials in suitcases, parcels and freight
Dynaxion uses patented breakthrough technology based on neutrons and Artificial Intelligence. ...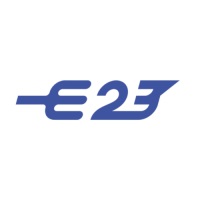 E23
---
Passengers enjoy shopping at the airport but stringent security checks and long distances between gates and shops often make it challenging. In addition, passengers lack the means to compare prices between retailers making it hard to exploit all...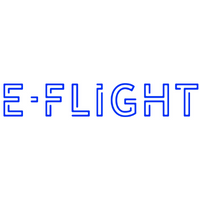 E-Flight
---
E-Flight believes in clean and quiet airspace where everybody wants to fly and can keep flying, without guilt. By making as many people as possible enthusiastic about electric flying, E-Flight plays an accelerating role in making aviation on a...
Electronic Bag Tag -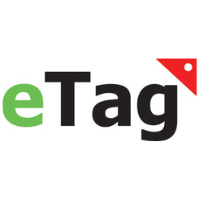 eTag
---
eTag is developed by Fast Travel Global Ltd, a British company founded in 2015. Designed to replace paper tags and be backwards compatible with all existing baggage handling equipment, eTag enables passengers to complete their check-in off-airport...
envest global
---
Envest Global is an international carbon reduction strategy and investment management company that specialises in supporting major carbon-emitting industries to achieve competitive advantage and market leadership through the design and delivery of...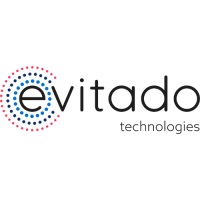 Evitado Technologies
---
"Evitado is revolutionizing the future of aviation by automating airside operations. Our product solution mitigates the risk of collisions and increases the level of safety and efficiency whilst providing real-time data for optimizing operations."
Evitado Technologies has developed a safety relevant solution to one of aviation's long lasting and costly problems: lack of ground automation causing costly accidents and inefficiencies. Currently, layers of redundancy on every operation are needed ...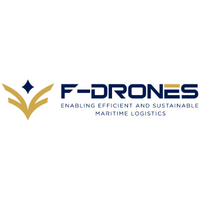 F-Drones [2019; Singapore]
---
F-drones' vision is a world where maritime logistics is more efficient and sustainable. We develop and operate proprietary aerial delivery drones, which can ultimately deliver 100kg loads over 100km, to ships and offshore platforms. F-drones is the...
Fare Up There -
Fare Up There
---
FareUpThere is an airline passenger insights company that helps airlines transform feedback into business intelligence that drives growth and increases ancillary revenue. At FareUpThere, we are passionate about capturing the full trip experience and ...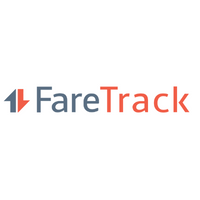 FareTrack
---
FareTrack - flexible and easy price benchmarking for airlines.
FareTrack enables airline revenue managers to visualize, analyze and benchmark future fares against complete and accurate customer-facing competitor prices.
The core product is an...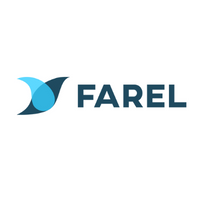 Farel
---
"Say farewell to piecing together different vendors, integrations, and clunky software. Farel delivers one seamless, all-in-one, software platform engineered for growing airlines."
Farel is an Operating System for next-generation airlines.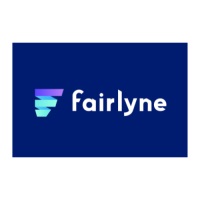 Fairlyne
---
Fairlyne is an early-stage start-up founded in 2021 by three former executives from Accor, Transavia & SNCF. Fairlyne's mission is to improve customer experience and revenue on reservations websites in the travel & tourism sector. Fairlyne's ...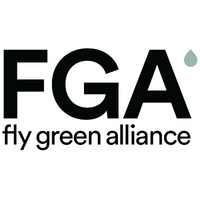 Fly Green Alliances (FGA)
---
Fly Green Alliance (FGA) are sustainable mobility consultants providing data solutions and sustainable aviation fuel (SAF) expertise to the aviation industry for carbon reduction. FGA are connectors of SAF projects and have been part of the group of ...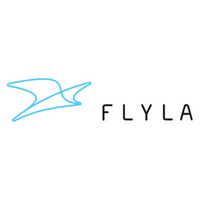 FLYLA
---
FLYLA establishes itself as the leading sustainable travel portal for students in Central Europe.
We negotiate with airlines and other travel partners special products, fares and conditions for a core target group of verified students and...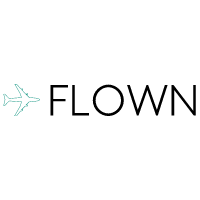 Flown Technology Inc.
---
Flown enables travellers to purchase automatic compensation benefits to protect against flight disruptions and other inconveniences. Our business model sets us apart by placing the environment and social equity at the centre of our...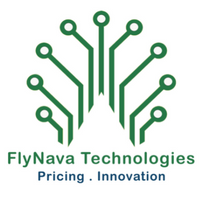 FlyNava Technologies
---
Founded by Mahesh Shastry in 2016, FlyNava Technologies specializes in the development of pricing optimization products in the niche airline industry. Jupiter, our pricing decision support solution powered by AI, brings in large data insights and...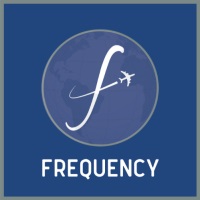 Frequency
---
Frequency is an aviation operations collaboration platform – connecting operations control, maintenance control, flight crew and management with open communication to ensure optimum on time performance. Frequency's cloud based platform automatically ...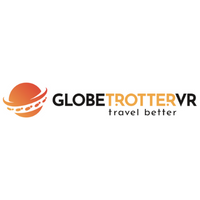 Globetrotter VR
---
Globetrotter VR specialises in creating virtual travel experiences. We use cutting-edge VR technology and reality capture to create unforgettable "like you're there" 360° experiences and virtual destination guides. We help travel brands connect with ...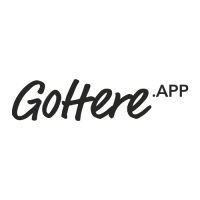 Go Here
---
GoHere offers airlines the opportunity to launch an own app with internal tips for their crew. You know better than anyone else which tips are suitable for your crew colleagues! Crew members can add their own reviews, see the reviews of...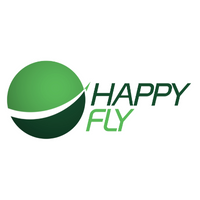 Happy Fly Limited
---
Happy Fly Limited (HFL) is an Insurtech MGA based in London offering unique insurance and technology solutions to Airlines to mitigate the financial and administrative burdens of EU261 Flight Delay Compensation exposures.
HFL has developed flexible ...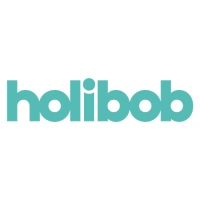 Holibob
---
Holibob is the leading platform for connecting people with things to do. Our goal is to enrich the lives of people everywhere and to transform the partners that we serve by enabling deeper and more valuable relationships in addition to increased...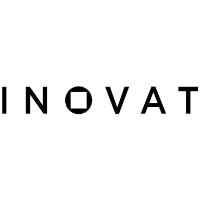 Inovat
---
Inovat is a digital VAT refund solution that allows travellers to save more than 20% in tax refunds on shopping without the need to complete any paperwork or stand in the airport queues. Inovat partners with banks by integrating tax refund...
INPUT SOFT -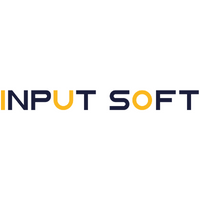 Input Soft [USA; Delaware]
---
INPUT SOFT is a web platform for companies in the aviation industry: helps optimize resources, reduce costs, collect and analyze data from all processes at the airports. At INPUT SOFT we offer two software suites: RESOURCE MANAGEMENT and DATA...
Interlnkd
---
InterLnkd is the first company to link airlines' booked customers with products from 1000's of major fashion, beauty, and retail brands, driving a completely free and new stream of ancillary revenue.Using proprietary matching engine...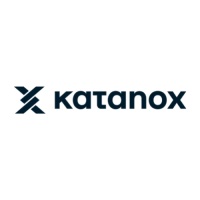 Katanox
---
Meet Katanox, a hotel distribution marketplace that allows hotels and travel sellers to establish partnerships effortlessly in a B2B marketplace. We open up hotel sales to the next generation of travel sellers ranging from airlines to travel...
KeepFlying
---
"Discover how Aviation Data Science & Explainable AI can augment streams of historic and dynamic data to visualize the Revenue Potential of your Assets over its Remaining Useful Life (RUL) and simulate Asset Hangar & Shop Visit profitability using Discrete Optimization models."
KeepFlying® is a Digital Financial Twin platform that focuses on the application of Explainable AI to help Aviation Asset Owners, Lessors and MROsto visualize the commercial impact of decisions against Aircraft, Engines and Maintenance Visits using...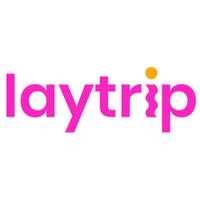 Laytrip
---
Laytrip Inc, a Delaware-based tech startup, is operating laytrip.com, an online travel-booking platform with integrated book-now-pay-later (BNPL) financing. The unique, one-stop-shop website offers guaranteed prices and customizable payment plans...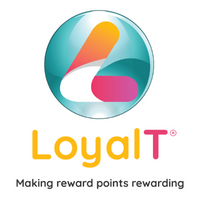 LoyalT
---
LoyalT® brings a revolutionary solution for airlines to access the untapped long-tail sector. The total market in UK alone is £35B. The platform allows any business to register online, purchase airmiles and start rewarding their customers within...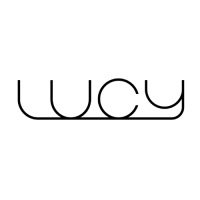 Lucy
---
Lucy is EUs first all-electric airliner. We will offer fully sustainable travel from door to door at a range of 100-700km. Lucy operates 9 seater from regional airport. By adding a first and last mile by car we can offer the new standard for...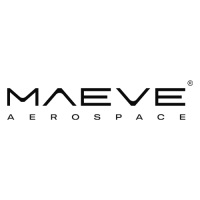 Maeve Aerospace [Holland]
---
Maeve Aerospace is a Delft-based start-up with a mission to enable 100% sustainable regional air travel and in turn improve airlines flight operating costs. To ensure zero-emission regional air travel, Maeve aims to deliver world's first...
Maeve Aerospace aims to complete its first airworthiness all-electric regional commuter aircraft, Meave 01, by 2029. Our aircraft will drive the 100% sustainable transformation of today's regional air travel industry. In its wake Maeve 01 will also significantly reduce flight operating cost, maintenance cost and noise pollution.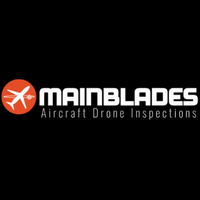 Mainblades
---
"Automated aircraft drone inspections"
We are Mainblades, a robotics firm from The Hague. We develop technology to automate the inspection process of large commercial aircraft. Our automated drones in combination with advanced image analysis software support airlines and MROs to carry...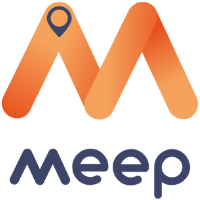 Meep [2015]
---
Sustainable urban mobility app that provides you the routes that best match your preferences
Meep is a single urban mobility platform that provides users access to multimodal transport and sustainable routes based on their preferences. Users can plan, book, and pay for trips in one transaction, eliminating the need for several apps. Meep...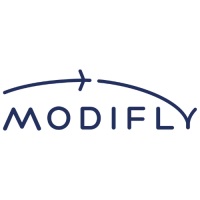 Modifly
---
Many websites use 'modifly' as a reference...
Berlin-based ModiFly provides a seamless ancillary retailing platform that enables post-booking ancillary sales for agents and airlines with a focus on the most demanded flight-related ancillaries. The white label solution is designed in the...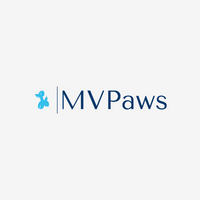 Paws
---
MVPaws, was founded in 2016 when a gap was found dealing with our animals' data. Now, we are a group of friends that have great experience in the airline industry and are dedicated on making pet's and pet owner's lives easier. Still today, all the...
Motulus.aero -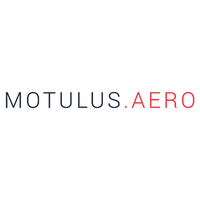 Motulus
---
Optimal solutions for a world in motion
Motulus provides business software solutions that specialize in optimizing crew and aircraft. Such software is critical to run large-scale, daily operations in a cost-efficient and productive way maximizing...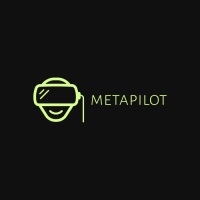 Neurobotx Ltd
---
Neurobotx is a team of some of the world's brightest minds in neuroscience, VR, AI and robotics building the ultimate cognitive metaverse. By combining state of the art simulation, haptics and spiking neural networks we're giving you the...
Neuron -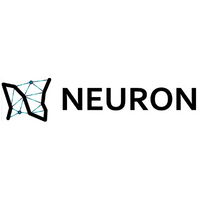 Neuron [2019]
---
"The trust layer for mobility and IoT applications"
Building a Decentralised platform for the benefit of the community
Neuron was founded on the premise that no single organisation can bring about the change needed in a complex world of vehicles, currently with a driver on board, but in the future...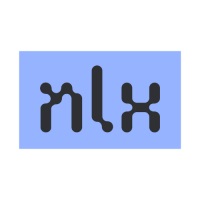 NLX
---
NLX® strives to be the leading customer self-service automation solution. Its Conversational AI SaaS products help brands transform their customer interactions into automated, personalized self-service experiences. Customer-contact organizations use ...
North American Aerospace Industries Corp
---
North American Aerospace Industries is the end of life service provider with the highest rate of recycled materials. We are able to recycle over 95% of the materials gained from our teardowns. NAAI also runs its own reforestation program in the USA...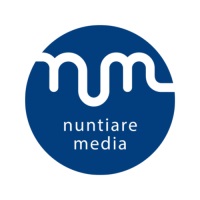 Nuntiare Media Ltd
---
Nuntiare Media are a niche audio company, specialising in the production of pre-recorded announcements. Currently operating in the aviation sector, supporting over 40 airlines with our products and services. We operate as a single supplier solution...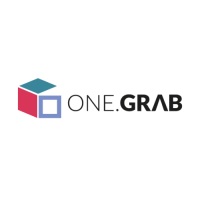 OneGrab
---
OneGrab's mission is to change the way passengers eat throughout their journeys, by adapting the trends that have shaped the F&B industry downtown (food delivery, cloud kitchens) to the complexities of the travel industry.We do this by deploying ...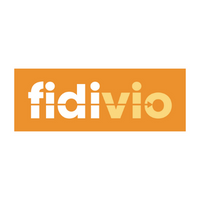 On Point Loyalty
---
On Point Loyalty is a global consulting and investment firm focused exclusively on the airline loyalty space. We partner with leading airlines, technology providers, financial institutions and investors to shape and realize their airline loyalty...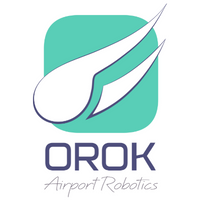 OROK
---
Bring your ground handling to the next level
OROK provides a smart and patented solution for the automation of baggage and cargo handling airside. Our system is focused on bringing more profitability, reliability, and security. Among the first in the world with such a complete system for the...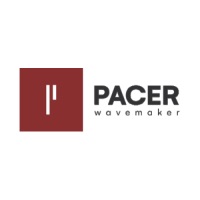 Pacer [Curitiba, PR, Brazil]|???| MITRE - Mobile Aviation Research
---
Pacer is a resident of the HIPE Innovation Center, located in Vale do Pinhão, like a Silicon Valley, in Curitiba. The company was born with the purpose of solving the "problem" of delay in boarding aircraft and, for that, it developed the Digital...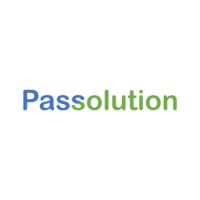 Passolution
---
Passolution was founded in 2017 and has since been the central database when it comes to the topic of entry requirements. We help you to keep your customers up to date with the entry modalities before, during and after booking a trip. Use the...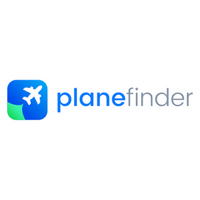 Plane Finder
---
Pinkfroot Limited is a UK based software and hardware company primarily known for our popular Plane Finder brand.Plane Finder is a trusted provider of high quality situation situational awareness data and surveillance hardware to the aviation...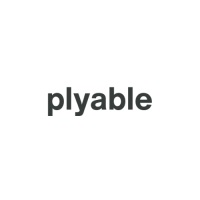 Plyable [Can't find website...]
---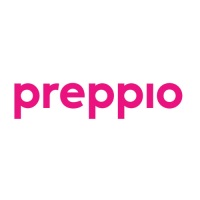 Preppio
---
Preppio is an employee onboarding Journey software that helps save hours per new hire for PeopleOps, while giving new hires a WOW onboarding experience.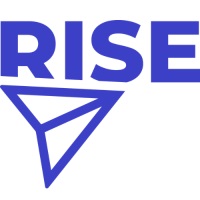 Rise
---
RISE helps operators slash costs and CO2 emissions.Thanks to its proprietary software, RISE defines the optimal fleet schedules and routings. For charter operators, a modern and responsive operation is the key to meet the expectations of 21st...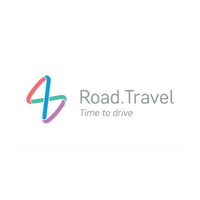 Road.Travel
---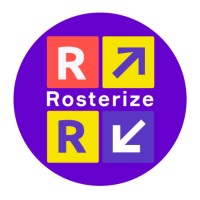 Rosterize
---
Rosterize is the only add-on to any flight operations and crew management system empowering fleet operators with AI-assisted crew planning. Fewer crews, more flights. Thoughtful planning helps meeting today's challenges: increases aircraft...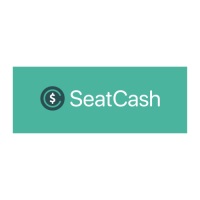 Seat Cash
---
SeatCash is an innovative travel lifestyle technology company delivering an improved travel purchase and management experience to consumers and travel suppliers. Bringing 100+ years of combined travel industry experience, the SeatCash team is using ...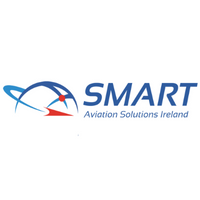 Shift Aviation Solutions Ireland
---
SMART Aviation Solutions Ireland (SASI) has developed disruptive air traffic management support technology. This will help to reduce and eliminate aircraft holding, and extended vectoring delays, at congested airports. This is an innovation that is...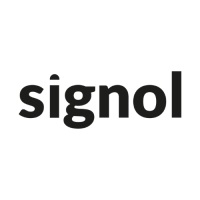 Signol
---
Interesting - using behavioral science research to build tools...

"We're a personalized app and communication service empowering pilots to make measurable fuel and CO2 savings."
Signol is a software product that brings behavioral science to captains and pilots, creating commercial, environmental, and social value at speed. Our software is a communication and feedback platform that continually optimizes individual...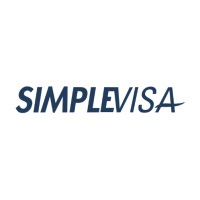 SimpleVisa
---
SimpleVisa's business is about helping travellers to understand border crossing requirements and processing electronic visas and travel authorizations (ETA) on their behalf.With the coming live of the Schengen Area ETA in 2023, more than 100...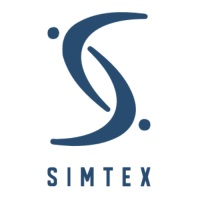 Simtex [Have we met already in FTE?]
---
Simtex offers a unique B2B travel-tech solution based on eSIM technology, consolidating cellular providers in 190+ countries and providing affordable roaming data services to travellers in each of these destinations. In a few simple steps, you can...
Skailark
---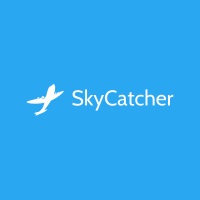 SkyCatcher
---
SkyCatcher mobile app connects student and PPL pilots, instructors and aircraft owners so they can benefit from each other within the platform.SkyCatcher takes care of everything to ensure pilots can seamlessly pick-up an aircraft and return it by...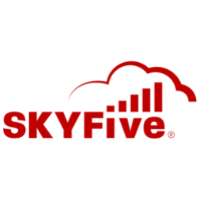 SkyFive
---
SkyFive is a leading provider of broadband connectivity services in the skies based on standard 4G and 5G technologies (Air-to-Ground):
· Creating a cellular network in the sky dedicated to aviation
· Connecting aircraft with a small ...
Smart Flight
---
How many times have you ever been stranded because of the weather?When it happens, the Airport becomes a mess, with passengers without information, groundstaff overwhelmed trying to contact vendors, distributing vouchers, and taking so much care to...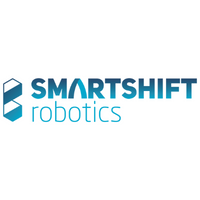 Smartshift-Robotics AS
---
Smartshift Robotics is the only Horizontal automatic Tool Change and Lock system Globally. The patented system allows precision, high payload and high speed to be used either by machines, Robots or as a manual system. The system can operate and...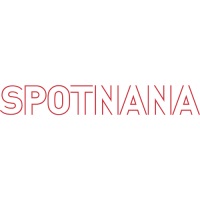 Spotnana
---
Spotnana is the future of travel. We are rebuilding the infrastructure of the travel industry in order to bring freedom, simplicity, and trust to travelers everywhere. Our Travel-as-a-Service platform enables corporations, agencies, suppliers, and...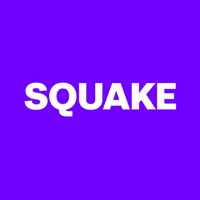 Squake
---
The industry solution for sustainable travel and transport.Easy. Fast. Smart. Secured.SQUAKE SaaS powers accurate carbon calculations & provides scarce compensation projects of all travel chain related emissions.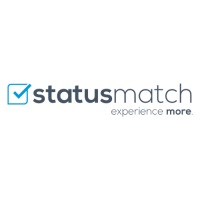 StatusMatch
---
StatusMatch is the global leader in loyalty status management. Major airline brands use the StatusMatch platform to acquire new high-value passengers, at scale, without the burden of managing logistics, marketing, or the need to deploy additional...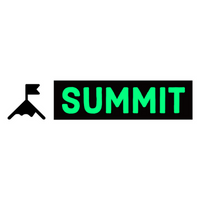 SUMMIT
---
SUMMIT's application allows travellers to unlock their flights into trip-based NFT collectables, to trade those within the community and to redeem their collections for rewards that will improve the next trip.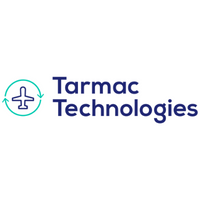 Tarmac Tehnologies
---
Tarmac Technologies offers a Turnaround Management Platform (TMP) to boost ground operations safety and efficiency. Adapted for airlines, handlers and airports staff, our solution reduce time spent on each flight and automate post-flight reporting...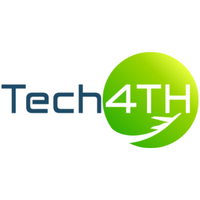 Tech4TH
---
Tech4TH is an innovative technology company born out of a desire to reimagine traveler experience using cutting edge digital technologies.For us travel technology goes beyond making a positive impact on the traveler journey to actually having an...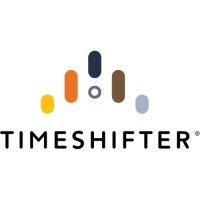 Timeshifter
---
Timeshifter is a circadian technology pioneer on a mission to improve people's performance, safety, and health. In 2018, Timeshifter launched the most-downloaded and highest-rated jet lag app in the world. Recently, Timeshifter launched a new...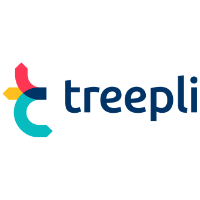 Treepli
---
Treepli is the first travel-sharing platform for independent travelers that removes inconvenience in trip planning offering user-generated itineraries instantly customizable and easily bookable. We help travel creators in sharing better travel...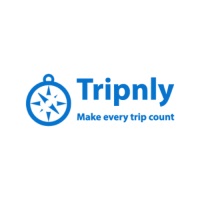 Tripnly
---

"THE NEXT GENERATION TRAVEL TECHNOLOGIES"
Make every trip count with Tripnly


Track your journeys
Plan your next trip
Share your travel stories
Interact with other travelers
Tripnly develops travel tech solutions and software powered by Web 3.0 technologies. By positioning Artificial Intelligence, Machine Learning, and Blockchain Technologies into the core of our web and mobile-based solutions, we design products and...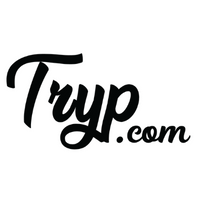 Tryp.com
---
Founded in 2019 in the Danish Island of Fyn, Tryp.com is a young startup that is set to change the way travelers plan their vacations. Tryp.com platform uses AI to smartly bundle flights, trains, buses, and hotels, allowing you to visit the most...
UbiZense
---
---
This is what what was provided to WAF on ubiZense:



We provide R-CDM, ramp collaborative decision making, real-time ramp operations monitoring to the management with automatic data capturing capabilities. We leverage IoT sensors, e.g. CCTV and GPS, to automatically detect what is happening on the ramp. Custom AI models are developed and deployed to make sense out of the massive amount of data. Hong Kong International Airport has improved baggage handling on-time performance by 20%.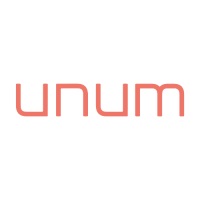 Unum Aero
---
Unum Aircraft Seating aim to solve airlines' longstanding dissatisfaction with business class seating supply. Our vision is to become the credible alternative for both widebody and narrowbody aircraft, offering on-time delivery of customer-centric...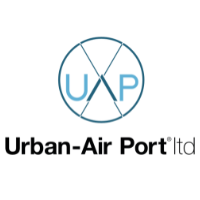 Urban Air Port Ltd
---
Urban-Air Port Limited designs, develops, manufactures, sells and operates ground, air and digital infrastructure for new forms of sustainable urban air transport such as air taxis and autonomous delivery drones. Its mission is to remove the largest ...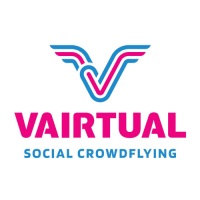 Vairtual
---
VAIRTUAL is a Startup from Frankfurt, Germany, We are a virtual Airline and digital platform that will introduce Flight Bookings based on the Crowdfunding principle. We simply call it #SocialCrowdflying. Our bet: An Airline in 2022 does not need to...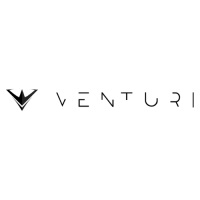 Venturi Aviation
---
Venturi Aviation develops worlds' first all-electric commuter aircraft, planned to launch before 2030.
Venturio
---
Berlin-based venturio is dedicated to reducing carbon emissions worldwide by promoting Sustainable Aviation Fuel (SAF). Based on a white-label software solution for the SAF certification process, airlines can set up their individual SAF corporate...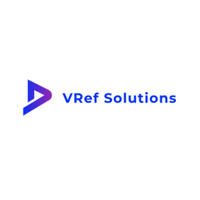 VRef Solutions
---
VRef Solutions is a tech startup founded by two commercial pilots and instructors. At VRef Solutions we believe that there is still a lot of room for improvement in the aviation industry, that technology can play an even bigger role in enhancing...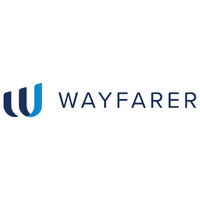 Wayfarer Points
---
Wayfarer delivers a powerful and easy to use SaaS based platform which makes passenger and loyalty program member interactions personal, entertaining, and engaging.We help your business to save time, money and people resources while driving desired...
Wings Privacy Consultancy
---
As airline, handler, airport, catering company , you use massive amounts of personal data. In doing so you have to comply with privacy legislation, like EU-GDPR or similar legislation emerging around the globe. But most important, incursions on...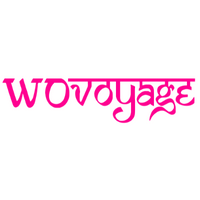 Wovoyage
---
wovoyage, a Women Travel Aggregator Platform which empowers and assist women with Content and itineraries throughout the world to plan their next trip. Our digital and social media vertical integrates travel influencers and social network engagement ...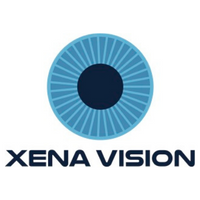 Xena Vision
---
Xena Vision developed the realtime emergency recognition system to reduce life threating safety risks beforehand for public authorities such as airports, stadiums via realtime complex human behavior analytics for proactive early emergency...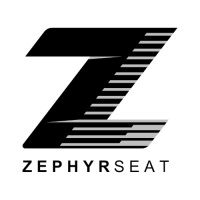 Zephyr
---
Zephyr Aerospace has designed the world's first lie-flat seat for Premium Economy Class travelers. Configured for travel on wide body aircraft on long distance flights, the Zephyr Seat offers aisle access, privacy, and a lie-flat space – for 50%...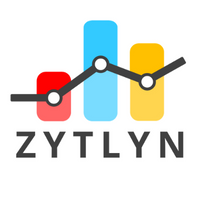 ZYTLYN Technologies
---
"NEXTGEN RETAILING & ECOMMERCE WITH PREDICTIVE TRAVEL INTELLIGENCE"


ZYTLYN helps companies address their most important retailing and eCommerce challenges and opportunities with ZYTLYN Demand Forecast, a unique product focused on providing predictive travel intelligence to airlines, travel...